Conventions & Meetings
The Rushmore Plaza Civic Center is the perfect location for guests and hosts alike. With facilities including 15,200 square feet of ballroom space, 40,300 square foot exhibit hall, 23 versatile meeting rooms, 1,700 seat Theater and two arenas, the Civic Center provides endless possibilities.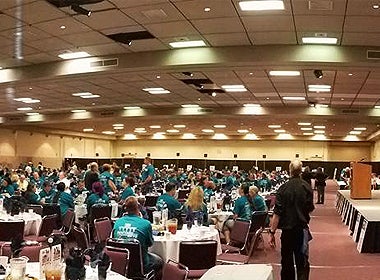 Rushmore Hall
With over 40,000 square feet there is very little you cannot do here. From concerts, auctions, sporting events, banquets, and trade shows Rushmore Hall can be partitioned off into several smaller sections or used as one big venue.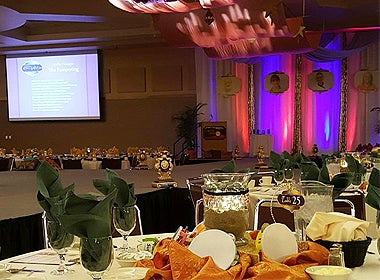 LaCroix Hall
Located in the center of the main floor of the complex, LaCroix Hall is a perfect setting for banquets, wedding receptions, small trade-shows, or business meetings. Fully opened the hall contains just over 15,000 square feet, but can be divided into two or four separate rooms.
What to Consider When Planning
To facilitate finding the ideal space within Rushmore Plaza Civic Center, please consider the following information:
Number of Participants
Scope of Event
Budget
Ideal Time Frame
Let us make your event a special one.
For more information on space availability and catering services please contact our Event Services Director, Tanya Gray at 605.394.4115 or by email.