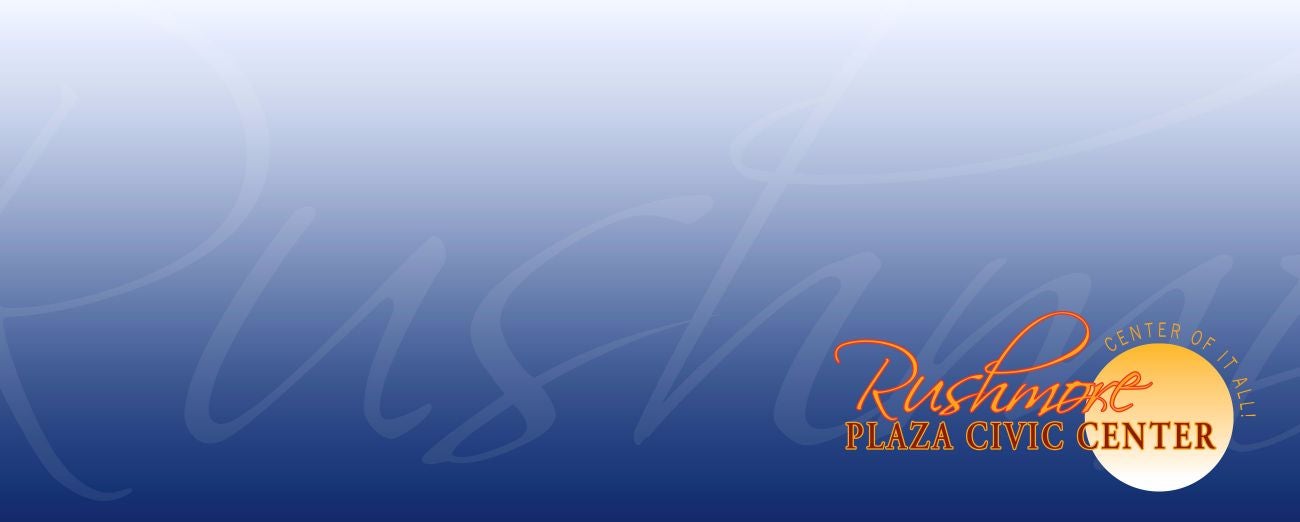 Extended Sidewalk Closures Begin This Week
Tuesday | Nov. 12, 2019
(RAPID CITY, SD – November 12, 2019) – As construction draws near on the Rushmore Plaza Civic Center Expansion Project, changes are already taking place. With perimeter fencing set to go up this week, the Rushmore Plaza Civic Center will be closing the south side (eastbound) sidewalk along North Street from Mt. Rushmore Road N to North 5th Street/Haines Avenue and the east side (northbound) sidewalk along Mt. Rushmore Rd N to North Street for an extended period of time during construction of the Expansion Arena.
A marked detour will be provided via the north side (westbound) sidewalk on North Street and the west side (southbound) sidewalk on Mt. Rushmore Rd. as shown below. Pedestrians and cyclists are advised to stay alert and follow signage when traveling through this area.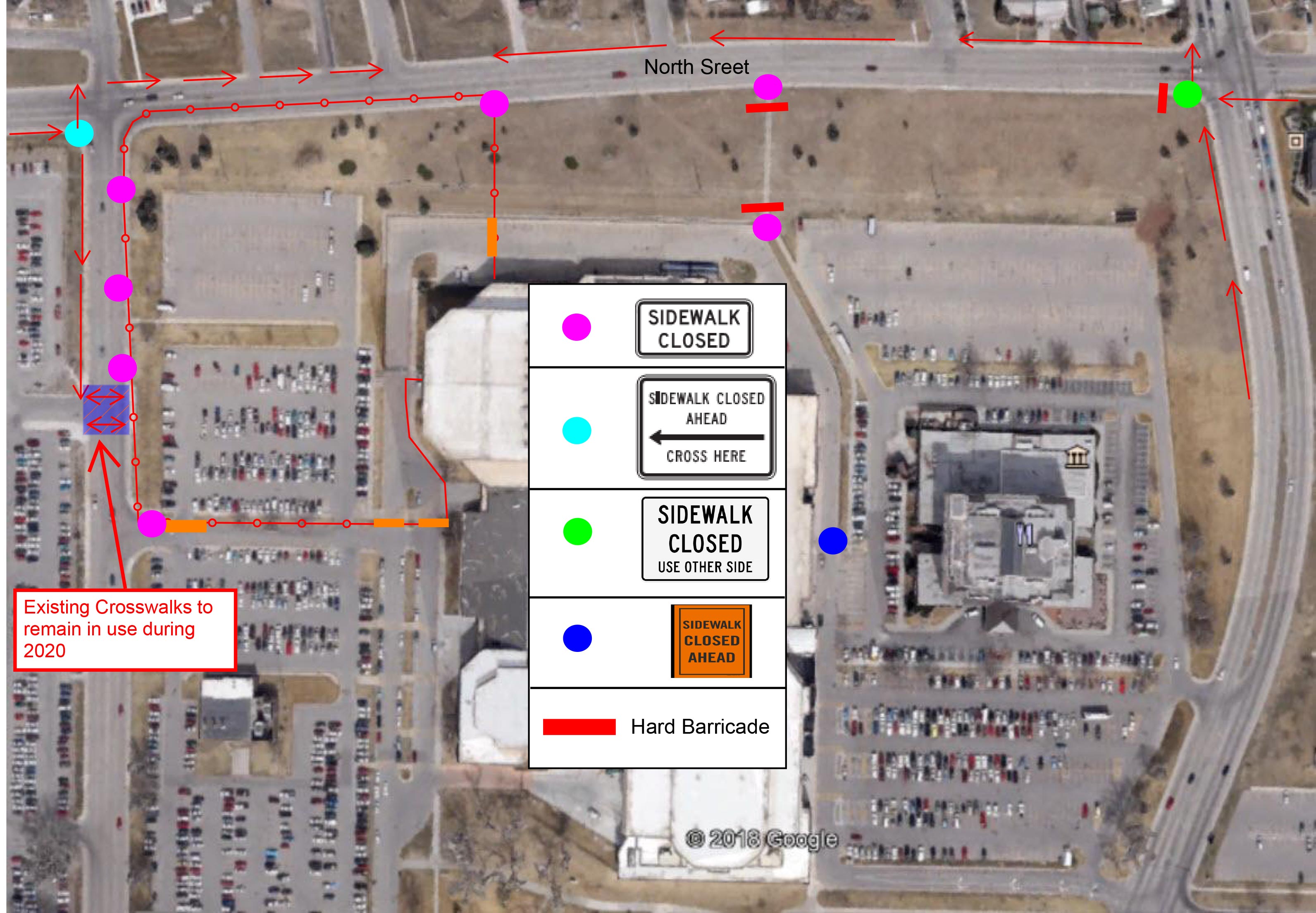 In addition to the sidewalk closures, parking lots A&B will be permanently closed beginning this week to make room for the expansion arena. A diagram of the site plan is shown below. Construction activities associated with the Expansion Arena slated to kick off later this month.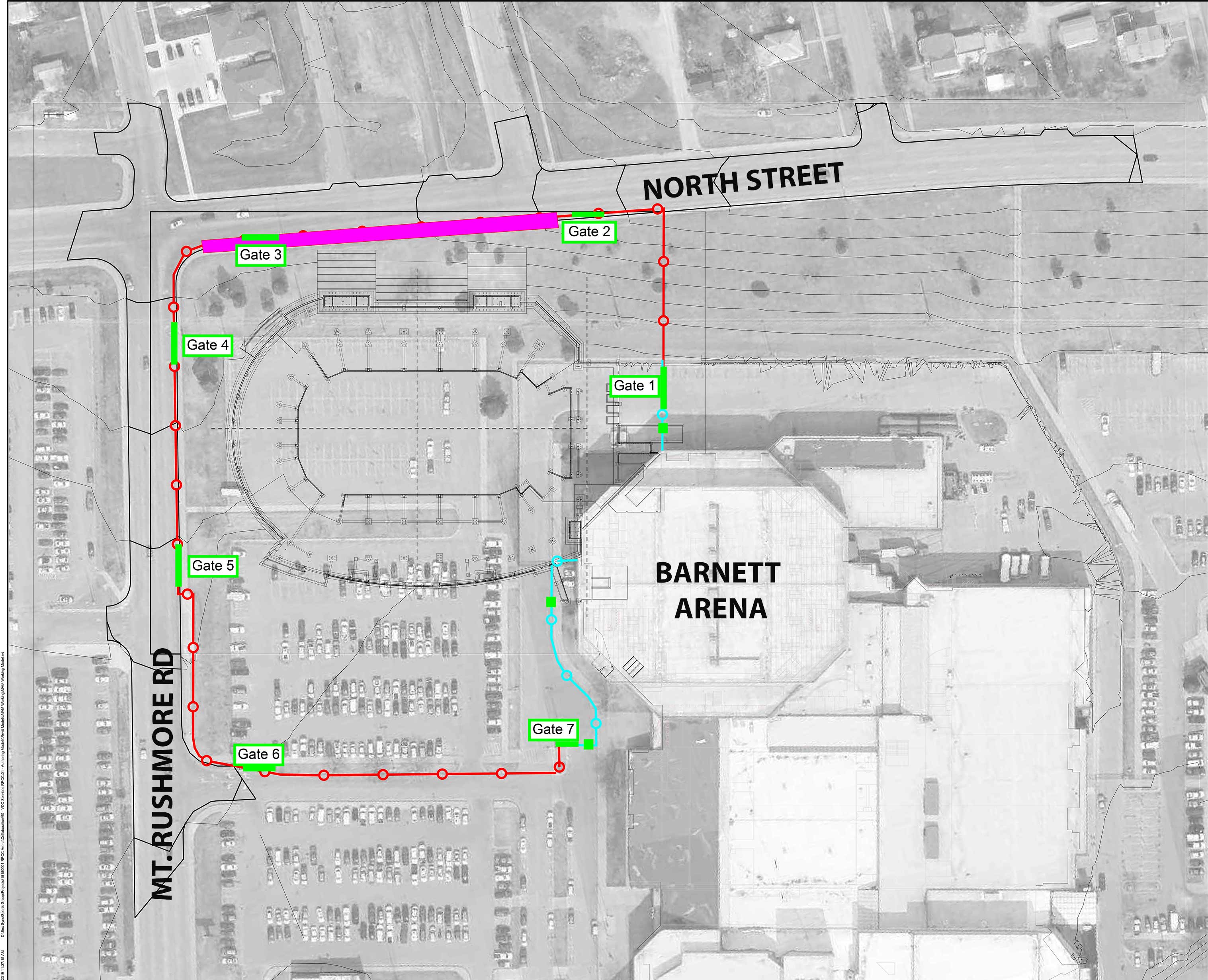 For more information about the Expansion Project, visit www.gotmine.com/expansion
###