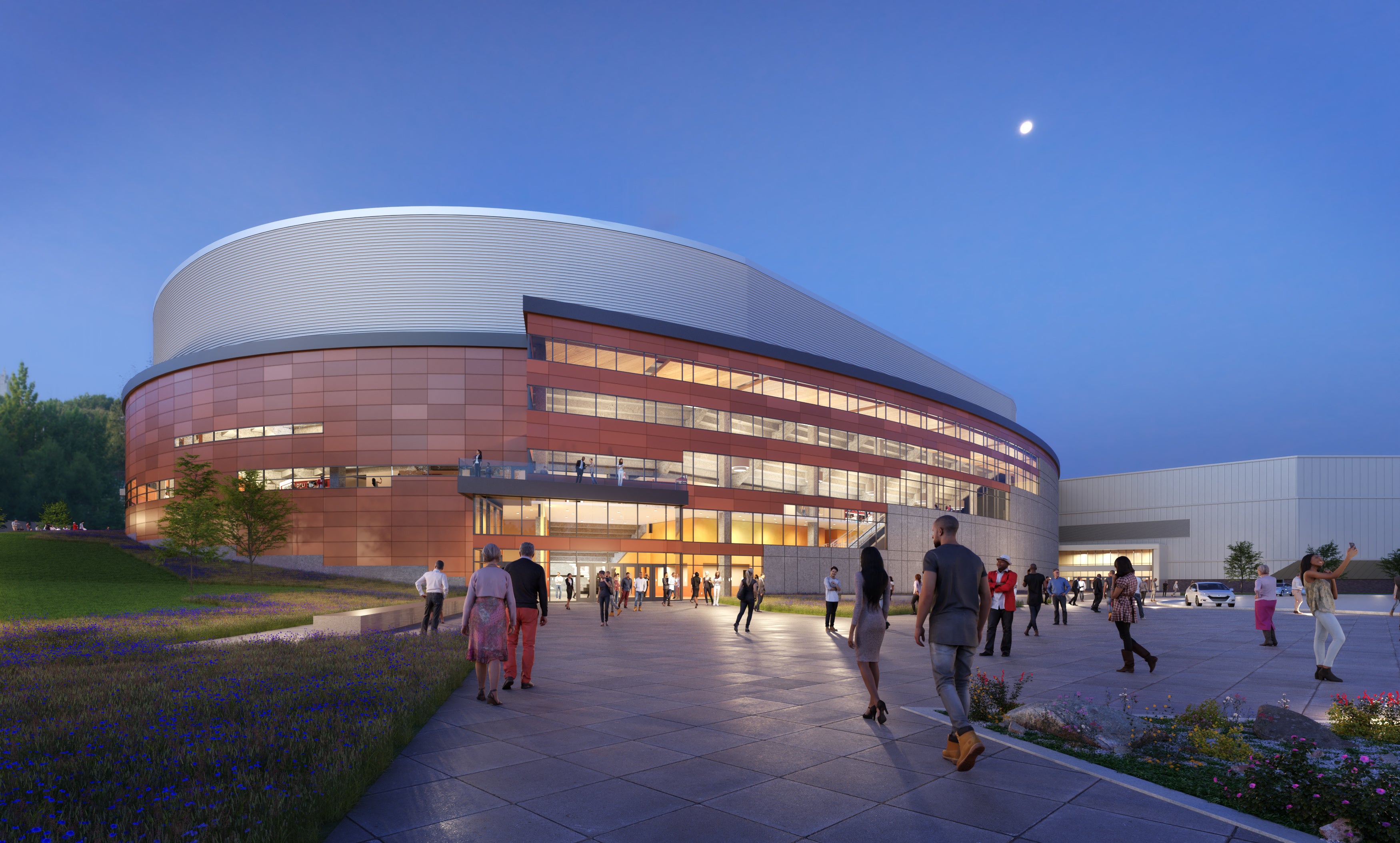 Rushmore Plaza Civic Center Announces Renewable Energy Partnership with Black Hills Energy
Tuesday | Sep. 10, 2019
For Immediate Release
Contact: Priscilla Dominguez – Director of Corporate Sales and Marketing
605.394.4115| priscillad@rushmoreplazacc.com
Rushmore Plaza Civic Center Announces Renewable Energy Partnership with Black Hills Energy
(RAPID CITY, SD – September 10, 2019) – The Rushmore Plaza Civic Center will officially be powered with 100 percent renewable wind-generated energy in the Fall of 2020 when the facility begins receiving electricity from the Black Hills Energy Corriedale Wind Energy Project. The wind farm owned by Black Hills Energy will be located just outside of Cheyenne, WY and will have the ability to generate 40-megawatts.
The utilization of wind energy is the latest in an array of green initiatives in place at the Rushmore Plaza Civic Center, ranging from the conversion to LED lighting both within the complex and the parking lots, as well as utilizing the central energy plant to provide heating and cooling to the expansion arena.
"We are proud to enter into this partnership with Black Hill Energy," said Deputy Director Tracy Heitsch. "Expanding our energy efficiencies and environmental stewardship is a continuing process and this is a significant step in acquiring the electricity we need in a more clean, affordable and responsible manner."
According to the American Wind Energy Association, 6.5 percent of the country's electricity in 2018 was delivered via wind energy, which powered the equivalent of 26 million homes. Wind energy has utilization has tripled in the last decade and is now the largest source of renewable generating capacity in the United States.