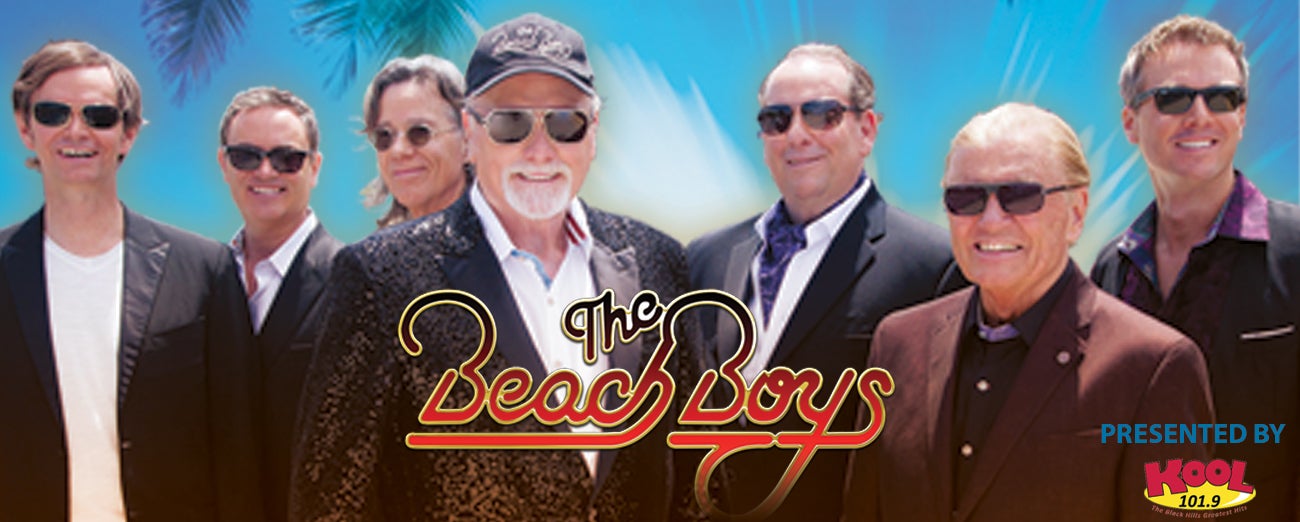 The Beach Boys Are Coming to Rapid City!
Monday | May 1, 2017
The Rushmore Plaza Civic Center and Kool 101.9 are proud to Welcome the Beach Boys to the Fine Arts Theatre on Thursday, July 6th at 7:30pm.
As The Beach Boys mark more than a half century of making music, the group continues to ride the crest of a wave unequalled in America's musical history. The Beach Boys have become synonymous with the California lifestyle and have become an American icon to fans around the world. Since lead-singer Mike Love penned the lyrics to The Beach Boys' first hit, "Surfin'" (1961), dozens of the bands chart toppers have become eternal anthems of American youth: "Surfin' USA," "Surfer Girl," "Fun, Fun, Fun," "I Get Around," "California Girls," "Help Me Rhonda," "Barbara Ann," "Good Vibrations," "Wouldn't It Be Nice," "Rock and Roll Music" and "Kokomo." With more than five decades of touring under their belts, The Beach Boys have performed more concerts than any major rock band in history.
Tickets will go on sale to the general public on Friday, May 5th at 10am. They will be available in person at the RPCC Box Office, Silverado-Franklin Hotel & Casino Players Club in Deadwood. Online at gotmine.com or by phone at 1-800-GOT-MINE.